Competitive Team
Welcome to the home of the 2023 Youth Nationals Overall Champions (including 1st place in Bouldering and 2nd place in Roping). Method prides itself on its competitive program. We provide the team and our coaches with the necessary resources to coach our athletes to the highest levels.
Elite athletes require elite coaching
At Method, our competitive team is led by Jeremy Meza. He is experienced, technical, supportive, and strong enough to keep up with the kids. And he has been a head coach of elite programs and athletes for many years.

He is supported by Obe Carrion, a legendary coach in his own right, Annabelle Springler, assistant coach and setter, Justin Perez, assistant coach, Coach Sondevilla, our head fitness coach, and the rest of our setting team.
Steel sharpens steel
There is no greater motivation than the friendly competitiveness of climbing with other elite athletes. Not only is it more fun, but it can motivate your climbers to improve in ways that are hard to replicate otherwise.

If you want to be the best, you have to beat the best. At Method, we have the top athletes of the NY/NJ metro area.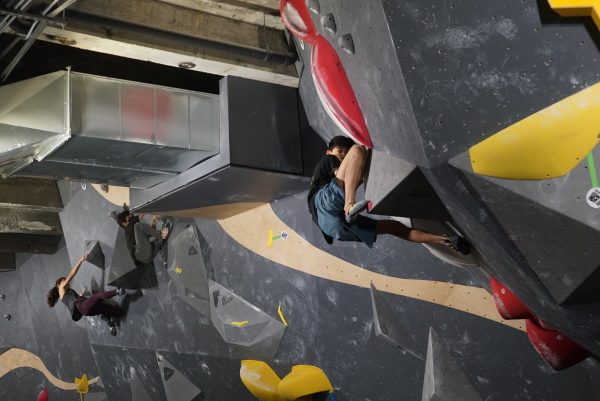 Gaining strength requires more than just climbing
At Method, we have a dedicated fitness coach, Coach Sondevilla, that drives each athletes fitness program. He develops and coaches the training plan. He focuses on injury prevention, improving both upper and lower body strength, improving power, and improving endurance while emphasizing proper technique.






Constant feedback loop is important
In order to improve, athletes need to constantly hear feedback. And in order for coaches to understand their athletes, they need to watch every important attempt in order to know what to coach.

At Method, we've developed a constant feedback loop. Coaches get the information that they need to always know what each climber's needs. And thus, each climber gets the feedback to know what needs to be improved.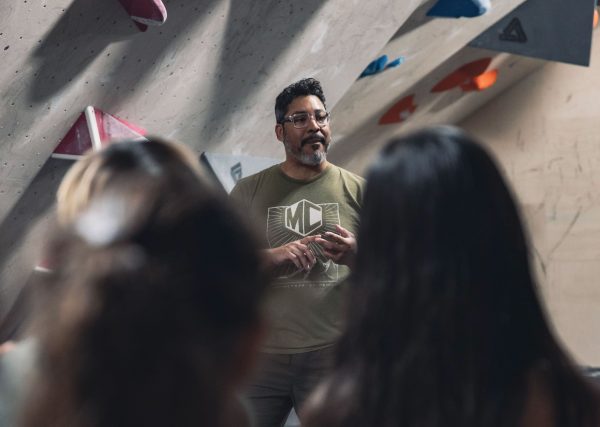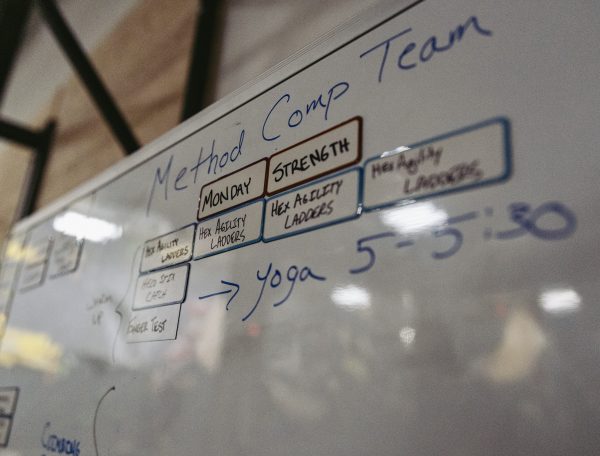 Improve as competitors
Success in competitions isn't only about being strong. At Method, we work on areas that improve climbers as competitors. To that end, we constantly teach footwork and technique. We integrate yoga and other methods to help each climber's mental game. And we constantly practice onsighting to improve problem-solving and creativity.



Our goal at Method is to help everyone reach their goals as a climber through creating a community and atmosphere defined by comradery, trust, and accountability.  We believe in the process.  No matter how strong or experienced, we believe that making the daily commitment to your sport is what will drive results.  We hold ourselves accountable to the same degree we hold our climbers.  If you are willing to put in the work, so are we.  And we also believe in communication.  Strong communication will be crucial in establishing an open channel between athletes, coaches, and parents throughout the season.
$400 per month and $350 per month for sibling add on.
Please note: Parents receive a complimentary "nontransferable" gym membership.
Unlimited gym access

4 Coach practices per week Monday, Wednesday, Thursday, + Saturday (please attend at least 2 to 3 of the 4 available days.)

If transportation or frequency of practices is of concern, please contact

Jeremy@

null

methodclimb.com

to discuss options (ex. 2 coached practices at Method with 1 coach prescribed practice at alternative gym) Remote Programming, etc…

Semi-personalized climbing + fitness program

Personalized free weight training program with guidance from our team's specialized strength and fitness coach.

1 private lesson per month. 

Parents have free use of facility during practice hours

Apparel such as jerseys, shirts, bags, and accessories will be available through Method Team shop