Training Team
Who's it for? The Training Team is meant for skilled young climbers interested in working towards becoming a smarter, stronger climber, consistency in a fitness program, and/or a spot in our advanced youth competitive program.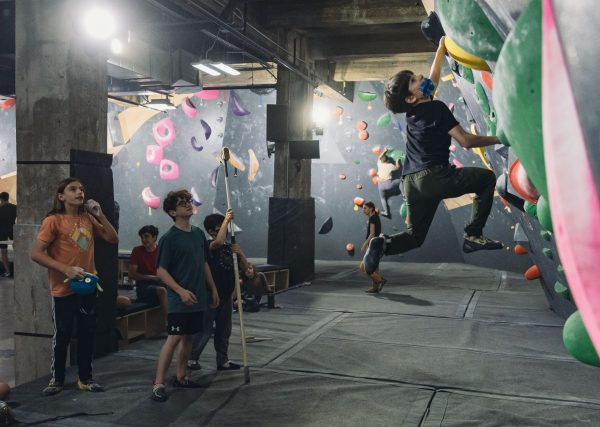 When: Tues + Fri 4pm – 6pm
Price: $250 per Month (family discount available)
Recommended Ages: 8-16
Training Team climbers will be introduced to the fundamentals of a training program – including consistent strength + fitness conditioning, competition style climbing + intermediate to advanced climbing technique, injury prevention, and having fun. Additionally, the program will be geared toward the cultivation of competition-ready athletes.